Meditation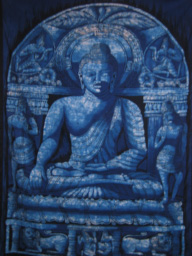 The meditation will be taken by the teacher of Vipassana Meditation Dojo.
Please consult the schedule.Even one person will be OK.
Accommodation fee will be applied to all meditation participants.

Details
 » Guidance of Koyasan Retreat
 » Behavior of Koyasan Retreat
 » blog
 » Facebook
Teacher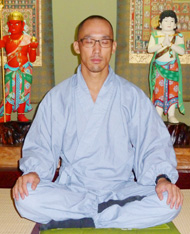 Jisho Shizuka
Bishop of Nanpuku-ji Temple (Shiga)
M.A. of Koyasan University
Teacher of Tokyo Vipassana Meditation Dojo
Born in Seiryo-in Temple in Koyasan
Finished cultural anthropology from Kyoto Prefectural University
Missionary of Shingon-Buddihism in USA (from 2003 to 2006)
Teacher of Aji-kan Meditation
Teaches Buddihism at Loyola College in Los Angels
Performed Sho-myo holy songs at American Academy of Religion
Performed Goma fire service at Burningman in Black Rock City
Complete Vipassana Meditation course at Chennai (India), Dharmabahnu (Kyoto)
His Book: "Traveling India with Saraswati"